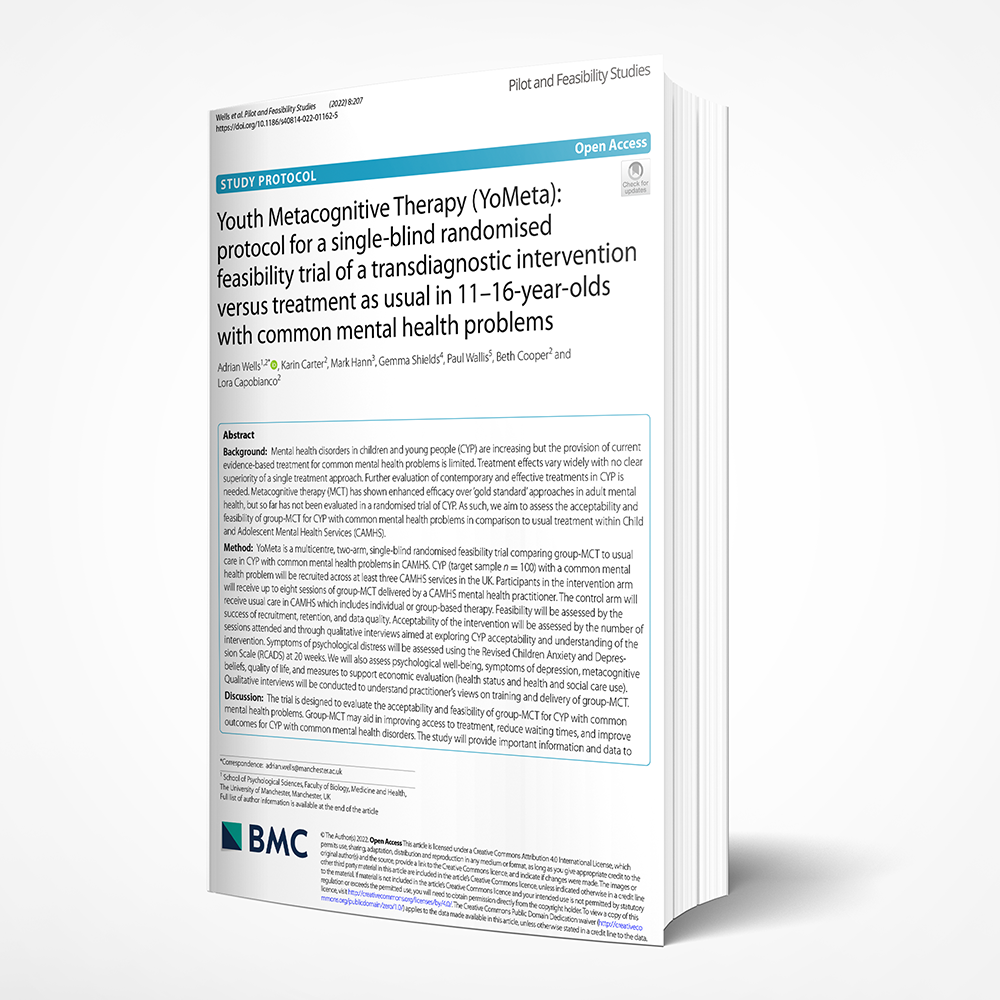 Wells, A., Reeves, D., Capobianco, L., Heal, C., Davies, L., Heagerty, A., … & Fisher, P. (2021). Improving the Effectiveness of Psychological Interventions for Depression and Anxiety in Cardiac Rehabilitation: PATHWAY—A Single-Blind, Parallel, Randomized, Controlled Trial of Group Metacognitive Therapy. Circulation, 144(1), 23-33.  
Background: Mental health disorders in children and young people (CYP) are increasing but the provision of current
evidence-based treatment for common mental health problems is limited. Treatment efects vary widely with no clear
superiority of a single treatment approach. Further evaluation of contemporary and efective treatments in CYP is
needed. Metacognitive therapy (MCT) has shown enhanced efcacy over 'gold standard' approaches in adult mental
health, but so far has not been evaluated in a randomised trial of CYP. As such, we aim to assess the acceptability and
feasibility of group-MCT for CYP with common mental health problems in comparison to usual treatment within Child
and Adolescent Mental Health Services (CAMHS).