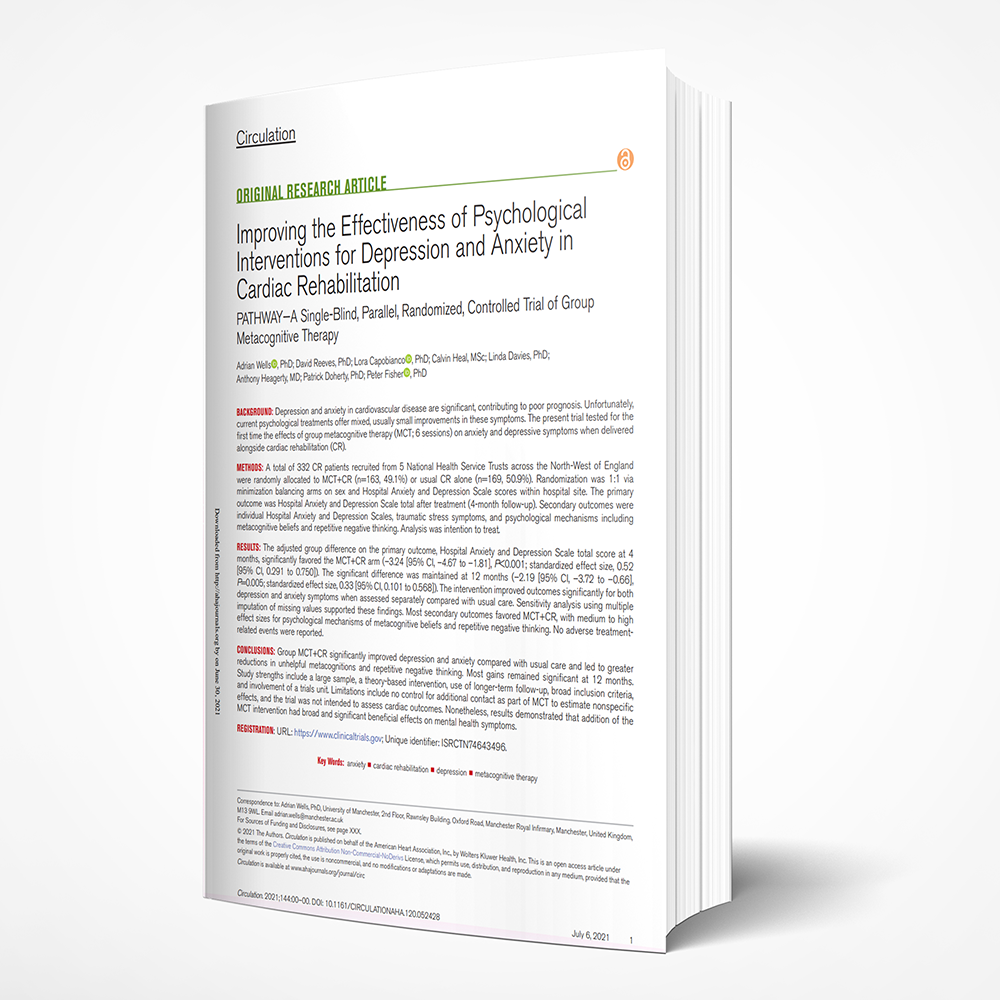 Wells, A., Reeves, D., Capobianco, L., Heal, C., Davies, L., Heagerty, A., … & Fisher, P. (2021). Improving the Effectiveness of Psychological Interventions for Depression and Anxiety in Cardiac Rehabilitation: PATHWAY—A Single-Blind, Parallel, Randomized, Controlled Trial of Group Metacognitive Therapy. Circulation, 144(1), 23-33.  
BACKGROUND: Depression and anxiety in cardiovascular disease are significant, contributing to poor prognosis. Unfortunately,
current psychological treatments offer mixed, usually small improvements in these symptoms. The present trial tested for the
first time the effects of group metacognitive therapy (MCT; 6 sessions) on anxiety and depressive symptoms when delivered
alongside cardiac rehabilitation (CR).